Mogyoród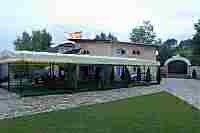 Laguna Pension & Restaurant is located in Mogyorod, close to the Hungaroring circuit and the Aquarena aquapark. The pension offers its guests 14 rooms with shower, a romantic restaurant and a fitness room. The pension has an own angling lake. We open our outdoor swimming pool during the spring 2007! ✔️ Laguna Pension
---
Zsámbék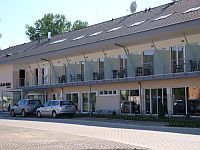 The first and only wellness and conference hotel of Zsambek, the 4-star Szepia Bio & Art Hotel awaits its guests in the picturesque Zsambek basin only 30 km far from Budapest. The hotel pays special attention to recreation, so it is popular among those who live healthy life and who like active holidays. Szepia Bio Art Hotel offers an own wellness department, air conditioned rooms with bio rooms among them and conference rooms which are ideal places for corporate events, trainings and banquets.  Szépia Bio Art Hotel**** Zsámbék, Hungary
---
Budapest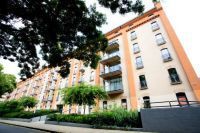 ---
Wellness hotel near Budapest
If you would like to visit Budapest and its surrounding, Thermal Hotel Visegrád is a good choice. Thermal Hotel Visegrád awaits its guests half-board packages and a welcome drink upon arrival.
You can choose from many pools, outdoor and indoor thermal pools are available.
Many of my friends say that this hotel is a very good choice, they will return as soon as possible.

---
Thermal and wellness hotels near Budapest at special prices.
Hungary has always been rich in thermal waters and the 4 * thermal and wellness hotels built on them. These places are well known by older foreign and Hungarian guests, now I would introduce a few thermal hotels to the younger generation. From the western border towards Budapest, the first city is Hévíz, which has excellent medicinal water. The Ensana Thermal Hotel Hévíz and the pride of Hévíz, the 5 * Lotus Therme Hotel have own medicinal water and special half-board packages await the guests. Continuing the line in Sárvár, which is also very popular among foreign visitors, Ensana Thermal Hotel Sárvár awaits its guests with several medical treatments. Park inn Sárvár Hotel offers direct access to the city's spa. Then move on to Zalakaros, where Hotel Karos Spa has its own thermal pools with different temperatures and offers special half-board packages. Park Inn Zalakaros offers direct access to the city spa. Heading south, the medicinal water of Harkány should be mentioned thanks to its high sulphid content. Dráva Thermal Hotel Harkány is located close to the famous spa. A very popular wellness hotel near Harkány is the Ambient Aroma Spa Hotel in Sikonda, where a wellness department and an excellent kitchen await guests arriving for a wellness weekend. If you want to freshen up in the summer heat, the Hotel Kapitány Sümeg can be a good choice for its guests. The hotel offers horse shows to its guests. If you choose the well-known Lake Balaton, don't miss the Hotel Azúr Siófok, because it has a beach on the shores of Lake Balaton and a huge wellness area of ​​its own. Another excellent choice is the Yacht Wellness Hotel Siófok, which offers its guests a panoramic view of Lake Balaton. On the northern side of Lake Balaton we recommend the famous Anna Grand Hotel in Balatonfüred with its large wellness area and excellent restaurant. On the way to Budapest, the Abacus Hotel Herceghalom is one of the best choices. Of course, we can't miss the Aquaworld Hotel Budapest, which provides a full-day program for bathers. The wellness empire provides free parking for its guests. The favorite of the people of Budapest is the Thermal Hotel Visegrád which awaits its visitors with a large wellness area. In addition, we are constantly writing articles and blogs about promotions and package offers for new wellness hotels and wellness hotels.

---