Rubin Wellness and Sport Center
Rubin**** Wellness Hotel Budapest - Akcios Wellness Hotel Budapesten
*
*
*
*
Budapest
1118 Budapest, Dayka Gábor út 3.
Hoteltelnet Reservation Tel: 00-36-1-2279614
hotel email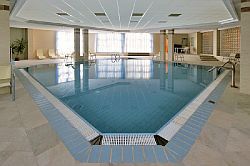 In addition to hotel rooms of various types, with various equipment and location a unique wellness and sport centre are available to our guests.
Those who desire to do physical exercise are welcome to the new Wellness and Sport Centre opened on 1 May 2006 on 2400 qm, on three floors.
Our Wellness- and Sport Centre allows you to do sports and relax. Beside bowling alleys and squash courts, fitness, aerobic, wellness and beauty parlours await our guests,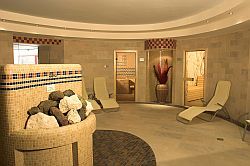 tenants.
In the wellness section you can find salt cave, aroma cabin, steam bath, Finnish sauna, bio sauna, experience pool, jacuzzi and several massages are available for the guests.
We organise aerobic, indoor cycling, yoga, aqua fitness classes for groups during opening hours with flexible schedule adjusted to needs in each age group.
The fitness section of the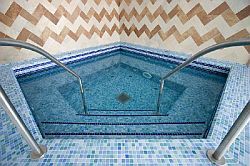 Rubin Wellness and Sport Centre has plenty of unique features. It has a complete set of strengthening machines and a significant cardio-machine park. The software programmes used in the machines provide endless number of training types, easily adjusted to individual needs
Our squash courts belong to the best in Hungary with the latest technology.
At the Wellness and Sport Centre four bowling alleys on two levels await those who would like to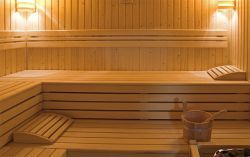 play. In addition to drinks and beverages, the Bowling Bar offers sandwiches. Capacity: 50 persons.
The Mary Cohr Salon and Fejes Hairdresser's are special places where women can freely and confidentially express their beauty problems.
Each Mary Cohr treatment is a relaxing beauty break taking you into the marvellous world of essential oils. Whit Mary Cohr Essential Oils, it's like your skin is on vacation.